From Nicosia to Newham to Nevada, Yılmaz Orhan certainly hit the soccer jackpot during a footballing journey that saw him come up close and personal with the greatest players of his generation.
"Yes, I've played against Pelé, Franz Beckenbauer, Eusebio, Johan Cruyff and George Best," he confirms, recalling a full house of soccer royalty encountered throughout a colourful career that began at Upton Park, half-a-century ago. "And please don't forget that Bobby Moore – God rest his soul – was also at West Ham United, when I first came to the Football Club in the early-1970s.
"I'm a very lucky boy to have shaken the hands of those legends," acknowledges the 68-year-old, who still lives in Las Vegas. "But, whenever I look back, I have to say that it's all thanks to Mr Ron Greenwood for showing his faith in a young Turkish kid from Cyprus."
Born in Nicosia in the mid-1950s, Yılmaz moved to north London to live with his grandmother as a schoolboy and, while his parents back home hoped he would enter the legal profession, it was on the football pitch where he started to catch the eye of the footballing judges.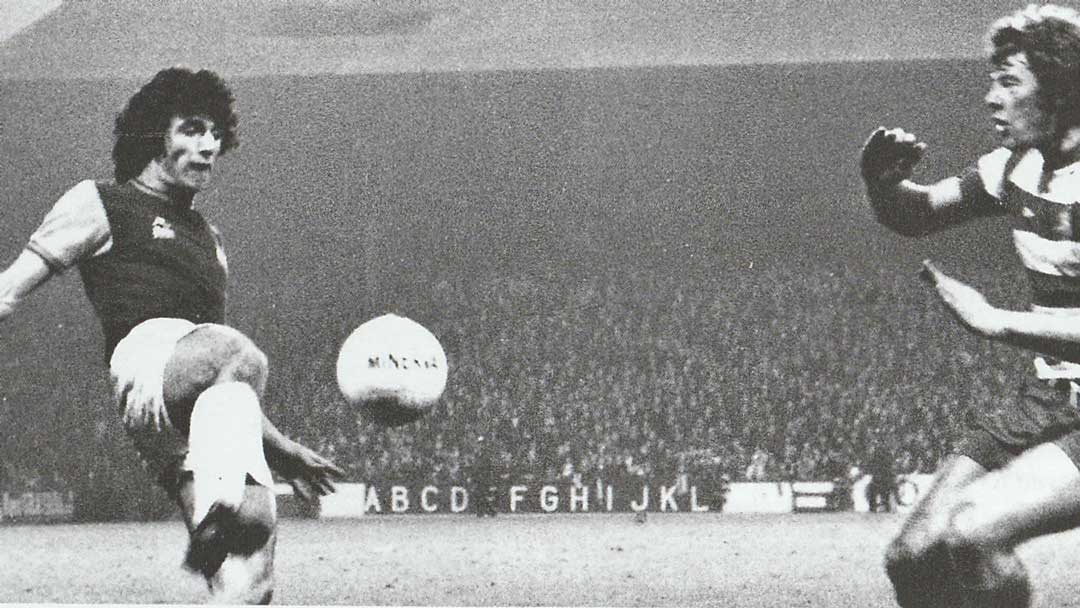 Turkish delight
It takes a Hammer to know a Hammer and having made nine appearances in Claret and Blue during 1955/56, it was former West Ham striker Terry Matthews who spotted Orhan's potential.
Now the focus would be on football trials rather than court ones for, doubling as a PE teacher at Clissold Park School in Stoke Newington while being manager of Isthmian League part-timers Aveley FC, Matthews was determined to promote his star-pupil.
"First, I was taken to Queens Park Rangers, where I was expecting their manager Gordon Jago to give me a contract" recalls Yılmaz. "But after the game there were no talks and they never came back to me. I was disappointed but then Mr Matthews said: 'Yilly, we're going to  see two really nice people at West Ham, Ron Greenwood and John Lyall.' I was so pleased that he was trying to get me another chance. 'Okay, Sir, thank you very much,' I replied. It turned out that they signed me and, thank God, they went on to treat me like a son.
"In fact, everybody was so nice to me and I immediately felt at home.
"I went on to score lots of goals for the youth team and reserves and loved playing alongside the likes of Johnny Ayris, Ade Coker, Alan Curbishley, Geoff Pike and Mervyn Day. We were all so close and really good for each other. Whether we were practising at Chadwell Heath or fooling around in the local discotheques, we were always laughing and joking together.
"Before our matches, my reserve-team manager, Bill Lansdowne, would ask: 'How many goals are you going to get for us today, Yilly?' while one of my favourite coaches was Ernie Gregory the Club's former goalkeeper, who sadly died in 2012.
"Ernie knew that I really didn't like heading and he would say: 'Right Turkish Delight you're staying behind and doing extra-training with me.' Then, he'd just keep kicking high balls at me and I'd have to nod them into the goal.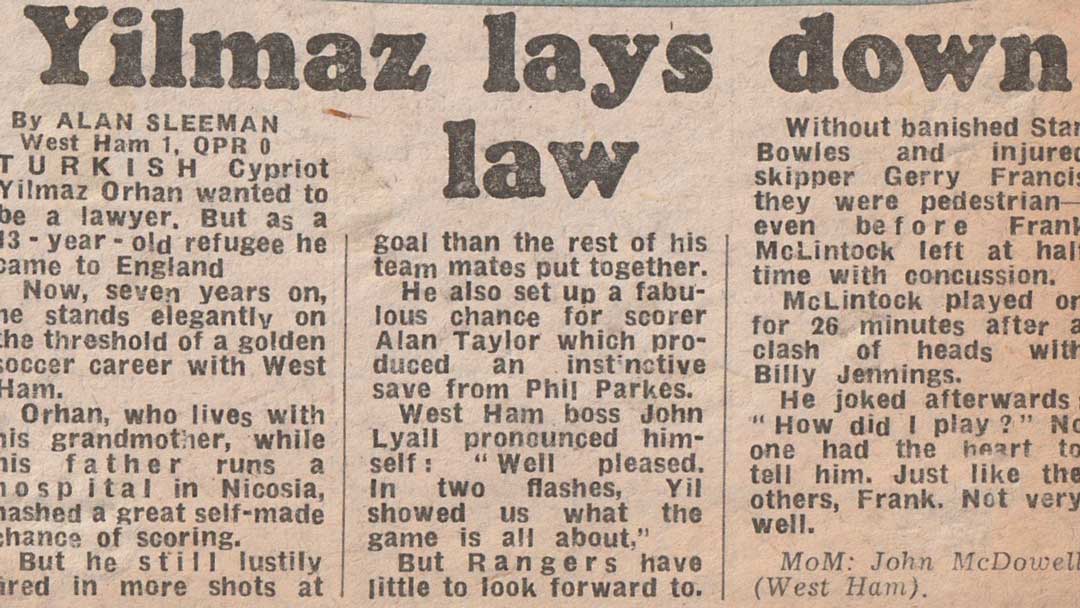 "Aged 17, I'd been too old to sign as an apprentice so I wasn't made to clean the players' boots or help to wash the kit but I still knew that I had to respect the big boys, those established senior professionals in the squad.
"Purely out of the goodness of my heart, I'd offer to get them hot drinks before training every morning and Billy Bonds would always say: 'Turkish Delight, I'll have a cup of tea, please.' I'd go and make it and also ask the other first-team players like Bobby, Trevor Brooking and Frank Lampard, too.
"I was always a very humble kid and, although the trophy was in the building following the Club's victory over Fulham, nowadays I'm sad that I never got the chance to have my photograph taken holding the FA Cup back in 1975. I just didn't know who to ask, while no-one ever suggested it to me either.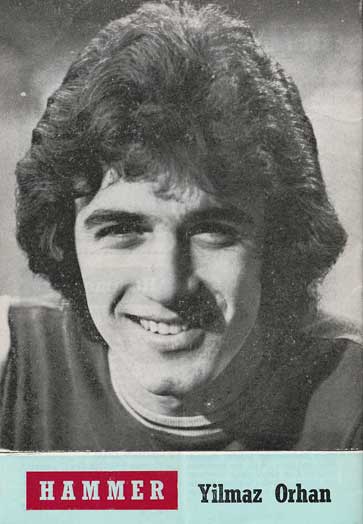 "One morning, though, I did get the chance to train with the first-team and Frank took me clean out with one of his sliding tackles. I still have the scars from his cleats [studs] on my shin to this very day! There I was, sprawled in a heap across the Chadwell Heath turf with tears running down my cheeks. 'Get up cry baby, this is a big boy's game,' he shouted before trying to lift me back onto my feet.
"I'm sorry Mr Lampard," I said finding myself apologising for the fact that he could've broken me in half with his challenge. I knew from that moment on that I needed to put the jets on whenever I wanted to go past Frank!
"Billy would bring me down, too, before grabbing the the back of my shirt, pulling me up and smiling: 'C'mon Turkish Delight, let's go again.'
"Hard but fair, those senior professionals weren't ever dirty or malicious, it was purely that they'd made it into the first-team by being able to defend and tackle aggressively and I was just a young boy.
"I'd been shoved in with the lions and realised that I now had to fight my way out."
And battle his way into first-team contention, he certainly did.
It was exciting to play in front of a big crowd at the Boleyn Ground and, whenever I got the ball I just tried to do what I'd done for the reserves
A surprise debut
The day that young Yılmaz had dreamed about from the moment he had set foot in the London Borough of Newham finally arrived in January 1976,
"Every Friday after training, the team-sheets would be pinned onto the noticeboard for the next day's matches. As usual, I looked at the reserve team line-up but this time my name wasn't there. Just to be sure, I double-checked the youth team list but it wasn't there either. Then, someone shouted: 'Yilly, look at the first-team!' I certainly hadn't been expecting to be on that one and nobody had even mentioned that I'd be playing against Queens Park Rangers the following afternoon.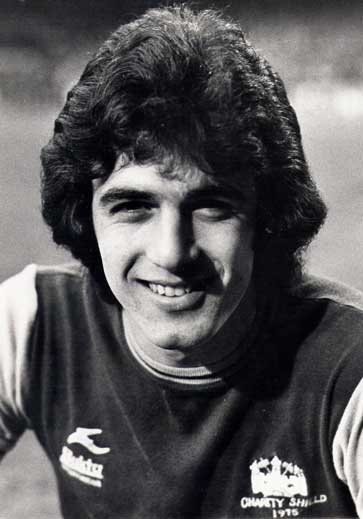 "People were congratulating me but my heart had stopped pumping. 'Are you serious?' I asked. It was a very strange situation because I was just expected to go out there and play against QPR the very next day.
"No-one talked to me beforehand to give me any confidence, motivation or advice. They all knew that I'd waited for my chance and, having done well for the reserves, they now just seemed to trust me," continues Orhan, who became the first-ever Cypriot-born Hammer to play for the Club as West Ham secured a 1-0 victory over the side that had, ironically, ignored him a couple of seasons or so previously.
"It was exciting to play in front of a big crowd at the Boleyn Ground and, whenever I got the ball I just tried to do what I'd done for the reserves. Perhaps I was young and naïve but I really didn't feel that it was any more difficult in the first-team," contends Yilly, who – 47 years on – still replays the nearest of nearest misses back in his mind. "Alan Taylor got our goal but I also had a great chance to score on my debut. The ball came through the air to me and I killed it dead but sadly my volley went just an inch or so over the crossbar. It was great to win that first match playing with those big boys but, believe me, it would've been even better if that one had gone in.
"I'd always lived by my goals and was disappointed but Mr Greenwood kept reassuring me: 'Yilly just because you don't have the ball or don't score, you can still have a good game and help the side – with all your pace, you can do lots of damage by dragging markers away from your team-mates."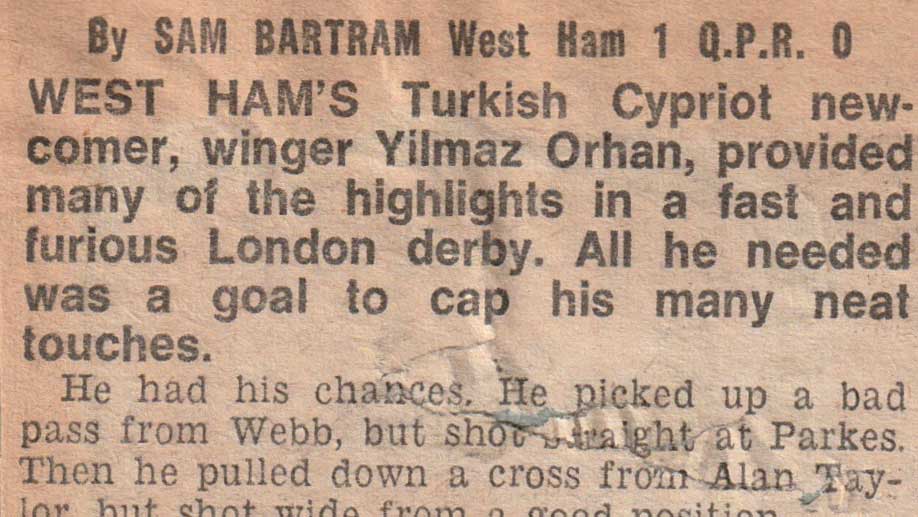 Sadly, that debut was about as good as it would get for Yılmaz, who had come into a wobbling West Ham United side that would, quite simply, implode during the second-half of 1975/76.
The free-falling Hammers may have sat in the heady heights of second spot back in October but now with the distraction of a European Cup Winners' Cup campaign that would, ultimately, climax with them reaching the Brussels final come early-May, victory over Rangers proved their one, solitary league win between Christmas and the end of a season that saw them finish just outside the dreaded drop-zone in 18th place.
"I always did my best for the Football Club but gradually the established strikers started to come back into the team." continues Orhan, who coincidentally like mentor Matthews, also made nine first-team outings. "Now, I was fast but Alan Taylor was faster and, of course, he'd scored the goals that had won the FA Cup. Billy Jennings was also returning to the side, while Keith Robson had regained fitness, too. Robbo would run through brick walls, crash into goalposts and head the crossbar! He was so full of energy both on and off the pitch and I'm pleased to hear that he's calmer nowadays and that God has kept his engine running."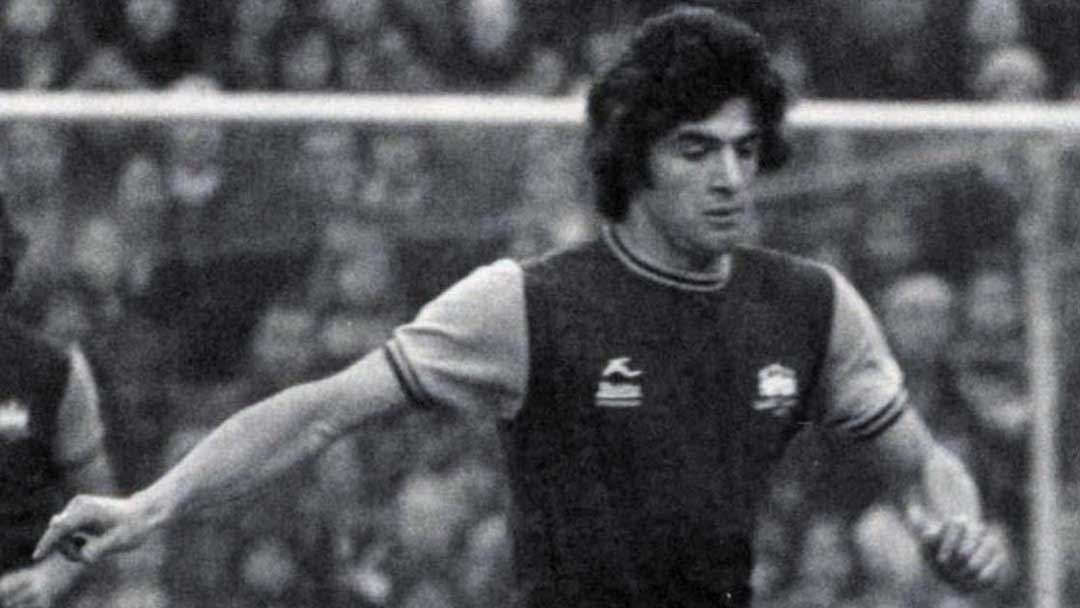 Pacific progress
In summer 1977, alongside Robson, Tommy Taylor, Pat Holland and Keith Coleman, Yılmaz spent the close-season playing for Team Hawaii in the North American Soccer League.
Tellingly, that brief stateside sojourn was the catalyst for a trans-Atlantic adventure that endures to this very day.
Playing against the great and the good for no less than 14 clubs – both outside and indoors – a broken toe frustratingly, finally forced the father-of-two to quit his beloved game in 1989.
"Lots of things are said about Las Vegas but it really is a great place to live so long as you know how to behave yourself," he warns, having set up home in Nevada's fabled, fun-filled playground. "Once I'd finished football, though, I was really struggling to get myself a job but there was a weekly seven-a-side soccer tournament across all the hotels in town.
"To help pass the time I played for a friend's team and, one day, we came up against the Riviera Hotel. Really turning it on that day, we destroyed them and, afterwards, their manager asked me where I worked? I told him that I didn't have a job.
'If you're going to play like that every week, then come to the Riviera at eight o'clock in the morning and we'll have a job waiting for you!' he nodded. When I got there the next day, there was a choice of five departments on the list. They handed me my suit and I stayed for 20 years! I was treated so well at the 'Riv' and loved working there. It was so upsetting to see that place close in 2015 and, when they started to knock it down, I went back to the demolition site and brought back a brick as a souvenir of all the good times I'd spent there.
"I finally retired a couple of years ago and, since then, I haven't had too much luck on the Las Vegas strip, where five cars have driven into the back of me while I've been stopped at red traffic lights. Five times! Can you believe that?
"I turned 68 on Monday (13 March) and I'm still playing football, albeit it's ten-a-side walking football right now because I still can't run or jog right at the moment [due to a back injury]. At West Ham we always passed to feet and, to this very day I still remind my team-mates that it's the only way to play.
"My sister still lives in Hornchurch and, although it can be embarrassing when I can't always recall some of the people or the places from 50 years ago, I never forget the times I had at Upton Park and I'm incredibly proud to be both the first Cypriot and the first footballer of Turkish heritage to play for the Hammers.
"I always tell my friends: 'Take me for who I am, not for what I've done.' From Cyprus to West Ham United to Las Vegas, I've never, ever forgotten my roots," concludes Yılmaz, who will be watching the highlights of the game as soon as they hit his television screen. "I've had a very good, comfortable ride and I'm always telling myself that if it hadn't been for Mr Greenwood and Mr Lyall taking me into their family, then I could've just been selling clothes from some market stall in London. West Ham United Football Club certainly changed my entire life."
*Yılmaz Orhan was speaking to Steve Blowers.