The second semi-final round takes place tonight (Thursday 11 May) at Liverpool Arena. Tune into BBC1 at 8pm and vote for Cyprus!
The UK can vote using the official Eurovision Song Contest app, or by phone and/or SMS. Relevant numbers will be displayed on screen. When the vote closes, the Top 10 most popular songs will qualify for the final on Saturday (13 May) evening.
Good luck Cyprus!
Aussie-Cypriot singer Andrew Lambrou is set to represent Cyprus at Eurovision, held in the UK this weekend.
Speaking with SBS, the singer confessed he was shocked when he received an email from Cyprus officials, originally assuming the email was a hoax.
"The gist of it [said] the Cypriot team had been looking at me for three years, and that they were very interested in me representing Cyprus at the next Eurovision," he said.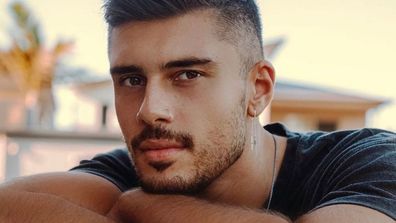 Once the 24-year-old recognised the email was not in fact a prank, he realised a long-time dream was about to come true.
"The feeling of being in the Eurovision world my whole life, watching Eurovision, and now being chosen to represent Cyprus, you just can't make this stuff up," Lambrou told the Official Eurovision Song Contest Podcast.
Lambrou told SBS it was "a no-brainer to say yes" once he met with the team.
Between his daily chores and social outings, the singer has been attending interviews, planning and workshopping stage productions, training his vocal chords, practicing several times a day and ticking off a list of daily tasks he is given by his team to complete ahead of the song competition.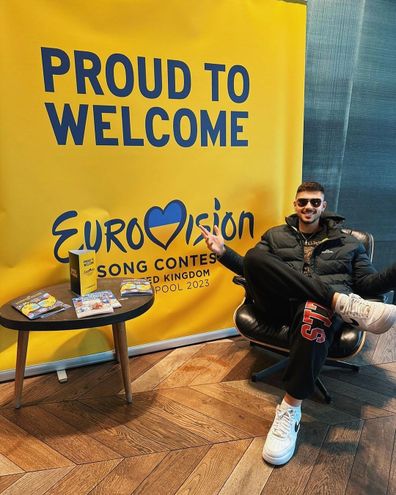 Lambrou confessed that in his home, Eurovision was a family affair.
"I come from your typical Australian-Greek-Cypriot family, and my family really love to celebrate and share all the traditions from Greece and Cyprus right here in our family home in Australia," he said.
"We eat together, we celebrate together and we will be at Eurovision together."
Since his participation in SBS's Eurovision: Australia Decides competition, Lambrou has gained quite a following, becoming an up-and-coming star in the Aussie music scene.
Three months ago, he triggered some excitement among his fans after posting the first official teaser to the track he's set to perform this weekend: Break a Broken Heart.Lambrou's family – who were in utter shock at the offer for him to perform at Eurovision – will be joining him in Liverpool while his grandparents, friends and colleagues in Australia will be watching the competition on TV.
Regardless of where one sits to watch the show, the singer is determined to give it all he's got.
"At the end of the day, being an artist, the pressure is all on you, at the end of the day, it's me on that stage, no one else, and it's all up to me," he told SBS.
"I just need to do whatever it takes to get into my zone and keep calm, listen to my body and turn any nervous energy into performance energy."